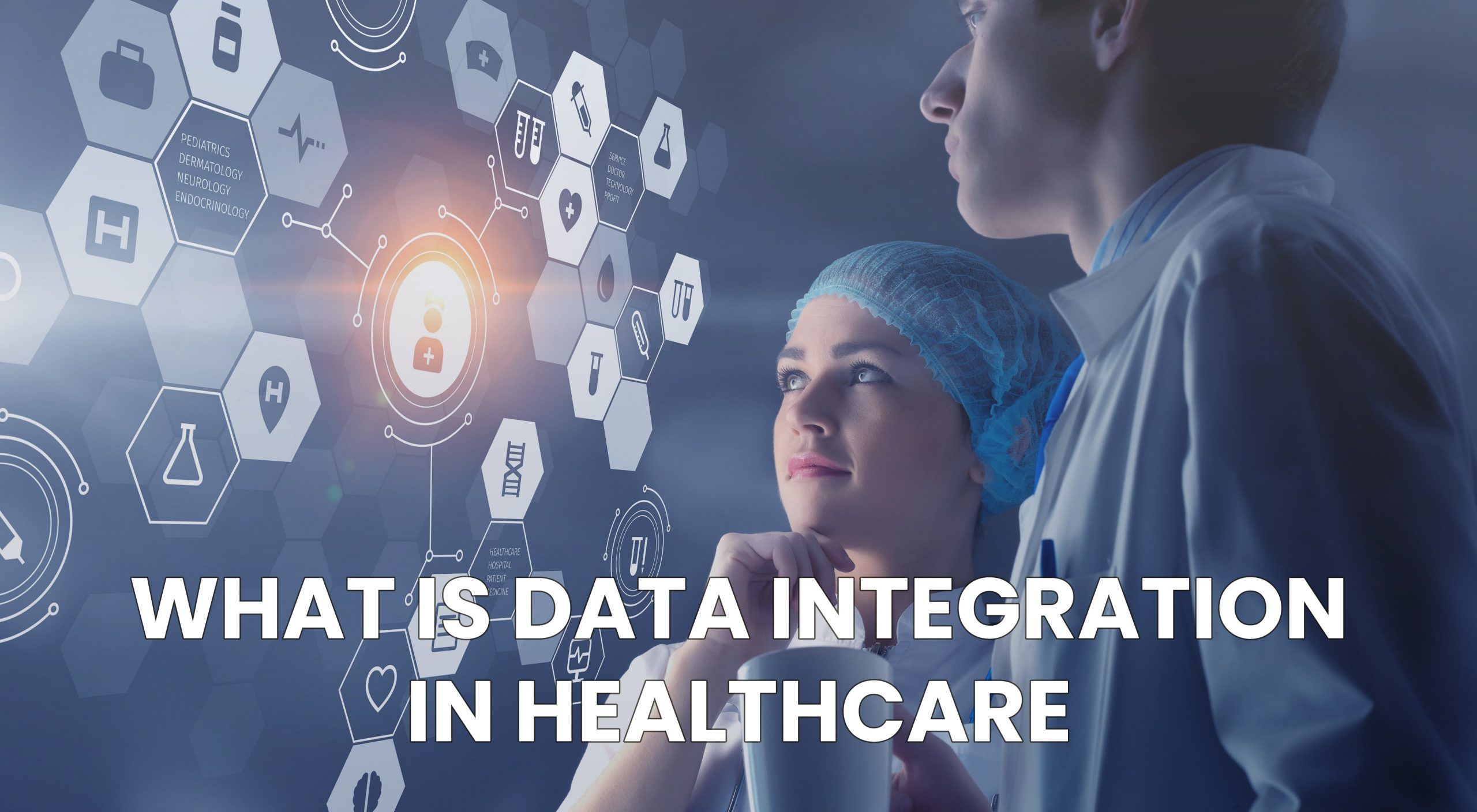 Healthcare Industry around the globe has been exploding with data, yet it finds itself challenged in being able to integrate its abounding data on cloud, despite its dire need for data integration. As per the studies by IDC (International Data Corporation), the healthcare sector will experience a further growth rate of 36 percent by 2025. It mainly happens because the medical and technical sides in a clinic are less integrated, that's when they need external solutions. In simpler words. Healthcare integration solutions are an organization of data at one point from where it's easier to generate analytics.
The world is moving forward with business intelligence, and with loads of data scattered in different departments, structures, and across several subjects. It does get daunting to compile information. Data integration combines all acculamtive data to a centralized location (data warehouse) and acts as a basis for further analysis, advanced reporting, and reliable forecasting. These data integration solutions have to be potentially large and versatile to manage a variety of data and processes.
These were initially used as a contrasting solution to adopt relational databases and moving forward efficiently.
Similar to other giant industries, healthcare has unavoidable insightful requirements for the paramedical staff, patients, and researchers. Due to such a vast setup, data collection, storage, and analysis often go in separate directions. The aim of healthcare integration solutions is to create a user-friendly platform that facilitates even non-technical employees and secures the patient's confidential information.
If you go back years, there was no end to manually kept patients' history and files. In such a case, having a detailed digital record would allow doctors and health care providers to access information quickly and efficiently to create a comprehensive solution of effective prevention health care strategies. Data integration would also allow organizations to determine, investigate, and expose frauds.
These solutions further increase the security level when combined with medical policies saving time and budget. If we divide these solutions into separate parts, there would be three modes, Data Streaming, Data Warehousing Automation, and Managed Data Lake Creation.
1. Data Streaming
Data streaming is the simple collection of data through a pipeline that filters, transforms, aggregates, masks, and enriches the references in motion. Users can easily access organizational data in real-time and perform SQL-based streaming.
2. Data Warehousing Automation
Warehouse automation is crucially important for generating business forecasting reports. The structure makes the generation and deployment of ETL (Extract, Transform, Load) code automatically integrated to databases servers. Here loading is into targeted systems of any healthcare organization. The processes have evolved over time and what once was done through physical resources only can now spread through the cloud, REST APIs, and CRM software.
3. Managed Data Lake Creation
A managed data lake is a centralized platform where all unstructured, structured, cluttered, uncluttered data can be uploaded, stored, and visualized in a streamlined manner. The healthcare industry giants who want to stay ahead of other competitors need to integrate their processes on a managed data lake for a comprehensive outlook. Some common examples of such systems are Google Cloud, Microsoft Azure, and Amazon AWS.
Almost half of the healthcare organizations are missing out on harnessing data integration and these restrictions are surely causing them losses in millions. Adapting healthcare integration solutions is one solution. But making such a proportion to an industry that hasn't been able to adopt them comes with the knowledge that they still face certain challenges of healthcare data management. A few of them are:
1. Diverse Data Types
The Healthcare sector has diverse mediums of incurring data. It acquires:
Names of the healthcare official who admitted them, treated them, handled their payments
Patients' transactional data, and
Injuries, symptom, illness details
it gets challenging to stream the complexities all at once.
2. Extensive Data Volumes
Hospitals, clinics, pharmacies, or all other healthcare industries are open 24/7, and the depth of each piece of information is hard to process. There are patients' histories, medications, treatments, injuries, tests, and other data including family history, demographics data, insurance coverage, and allergies. Without an integrated system, it gets daunting to manually enter all at once. Especially, when there's an emergency condition in a city, and the hospitals are short of beds. That's the most challenging time to maintain error-free data.
3. Inconsistent Data Integration Applications
If you're not using a real-time, one solution for all your operations, the odds are that the data would be misplaced or overlapped. These applications should be integrated into one cloud platform where data-driven insights can be most seamlessly integrated.
Conclusion
Healthcare integration solutions can make the daily processes of recording and forecasting easier. In any industry, you choose to grow within, monitoring procedures and building strategic support are essential. You do not necessarily have to buy a complete integrated solution. Get yourself an Integration Platform as a Service (iPaaS) that connects various applications and integrates records efficiently. Witsdata can help you with the same. Contact us now to discuss bespoke solutions for your data needs.